Payment Authorization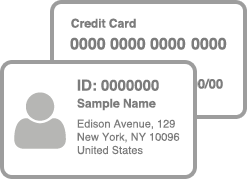 1
Take your ID and credit card
Your passport, driving license, student card, library card, etc. can be used as your identity document.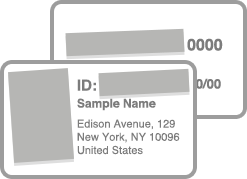 2
Hide information in your documents
On your credit card, we are looking for the last 4 digits of the card number and the name of the cardholder (to match them with details from the payment processor). We need to see only your full name on your ID.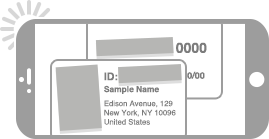 3
Take a picture or scan your documents
Use your camera, phone or scanner.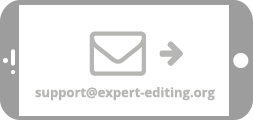 4
5
Success! You have authorized your payment!
Did you know?
Authorization is not uncommon and is used by:
Frequently Asked Questions
What do I need to know about payment and account authorization?
When you authorize your account, you validate the information submitted to our website. This allows us to see that the person paying for the order is the actual owner of the account and the rightful cardholder.
The authorization procedure is implemented in order to protect the buyer's payment and personal information from identity theft and online fraud of any kind. We are doing everything possible to avoid online financial crimes and to safeguard the customer account against unauthorized access.
Why is it necessary to authorize my payment and account?
It is suggested that all our customers authorize their personal accounts in order to secure them against unauthorized use. Online transactions are always risky because of the widespread identity theft and the card-not-present fraud. We never share your personal details with any third parties, and only a representative of our Risk Department has access to your personal data. Furthermore, if you are aware of an unauthorized use of your credit card on our website, you can always report it to us and get your money back.
What are the required documents?
To authorize your account, we will need to see pictures of the credit card you used to make a payment on our website and of your ID (which can be a student identity card, a passport, a library card, a driving license, etc.).
Which information should I hide on my credit card?
As we require only your full name, the last four digits of your card, the issuing bank and its type, you can hide the remaining digits of the card number, its expiry date as well as the CVV code if it is visible. Simply use a pencil for that, pieces of paper or cover the unnecessary information with your finger.
Which information is needed on my ID?
Your full name is enough for us to see on the ID. We always ask our customers to hide the irrelevant information.
How will you actually authorize the data?
We will match the details from your documents with the transaction data from the payment processor, which always shares such details with us. The shared information includes the cardholder's full name, his or her current place of residence, billing address, the last 4 digits of the credit card, its type and the issuing bank. All the data is reviewed by representatives of our Risk Department. If they are unable to confirm the validity of payment, other means of authorization may be implemented.
Is it possible to use someone else's card after it has been authorized?
Using another person's card is okay with us as long as that person is aware of the fact that you are using it to pay for our services. This means that you will be required to ask him/her to provide the necessary documents and mention his/her contact number so that we could authorize the order details with the cardholder over the phone.
Do I really have to send you my personal details?
We can see your personal information anyway as the payment processor always shares it with us. Authorization allows us to check any suspicious transactions and make sure that the account owner's credit card was not stolen and used for payments on our website. Additionally, we report any suspicious transaction activity to the Internet Federal Bureau of Investigation, which can block the stolen card and keep your money safe.
How secure is it to provide my personal information to you?
Since we do not store copies of your documents or use them for any malicious purpose, it is perfectly safe to send your information to us. It can only be seen by a representative of the Risk department. The documents get deleted immediately after the authorization (usually, within 16 hours). Your personal information is never disclosed to any third party. We respect and protect your safety and anonymity, which are our TOP priorities.
OK, I understand that authorization is important. How do I authorize my account?
There are several ways to send the copies of your documents: via email or direct file upload to your personal account. Scroll to the top to see the full tutorial!